Ernest's Blog on scenery reminded me of one of the perennial trouble spots of landscaping a railroad layout: creating believable water. Like Ernest, on my first two layouts I relied on Woodland Scenic's two products, Realistic Water and Water Effects.
Realistic Water was easy to apply - just pour it out of the bottle and wait a couple of days for it to set. The drawbacks, I found, were that although it dries to the touch, it never completely hardens. Items set on it for more than a day or two sink into the material and bond there. When I was salvaging a layout to build my latest, I had the Devil's own time trying to remove ships and dock without damaging them. I had to soak stuff in alcohol several times before they came free. I also learned (of course, the hard way) that all edges must be thoroughly sealed or the RW would run under your landscape. Finally, while the RW worked well on sealed plywood or Masonite, on foam it would get bubbles, even years later! I recently opened up my HO American layout and found my stream infected with dozens of marble-sized bubbles, and one even as big as half a tennis ball! Had to rip it up and use something else.
As for the WS Water effect, although I follow instructions explicitly, I've never been happy with the results.
In Basic Model Railroading, by Model Railroader magazine, the author recommends paint the steam or lake bed black, letting it dry, and using Gloss Medium - an acrylic based clear finish. With this a person can do ripples and wakes, but as always much depends on the modeler's painting skills.
At a local model shop I saw a demonstration of EnviroTex Lite, a two part epoxy resing that is perfectly clear. It pours on nicely and levels well. However I found that I could not induce ripples or ruffles or wakes in this material. The wakes below are created using clear silicone adhesive. But I like the clarity (still working on color issues).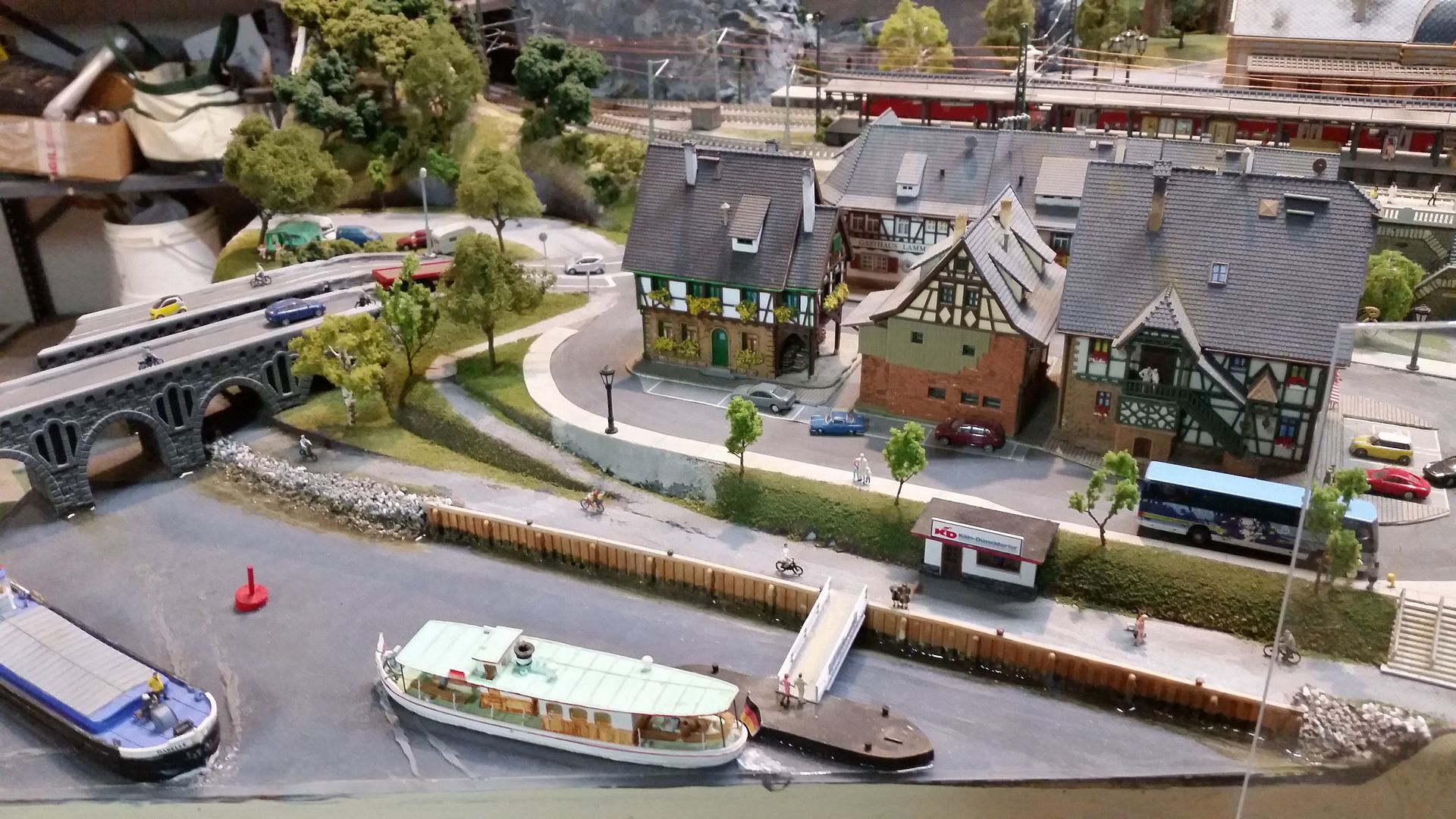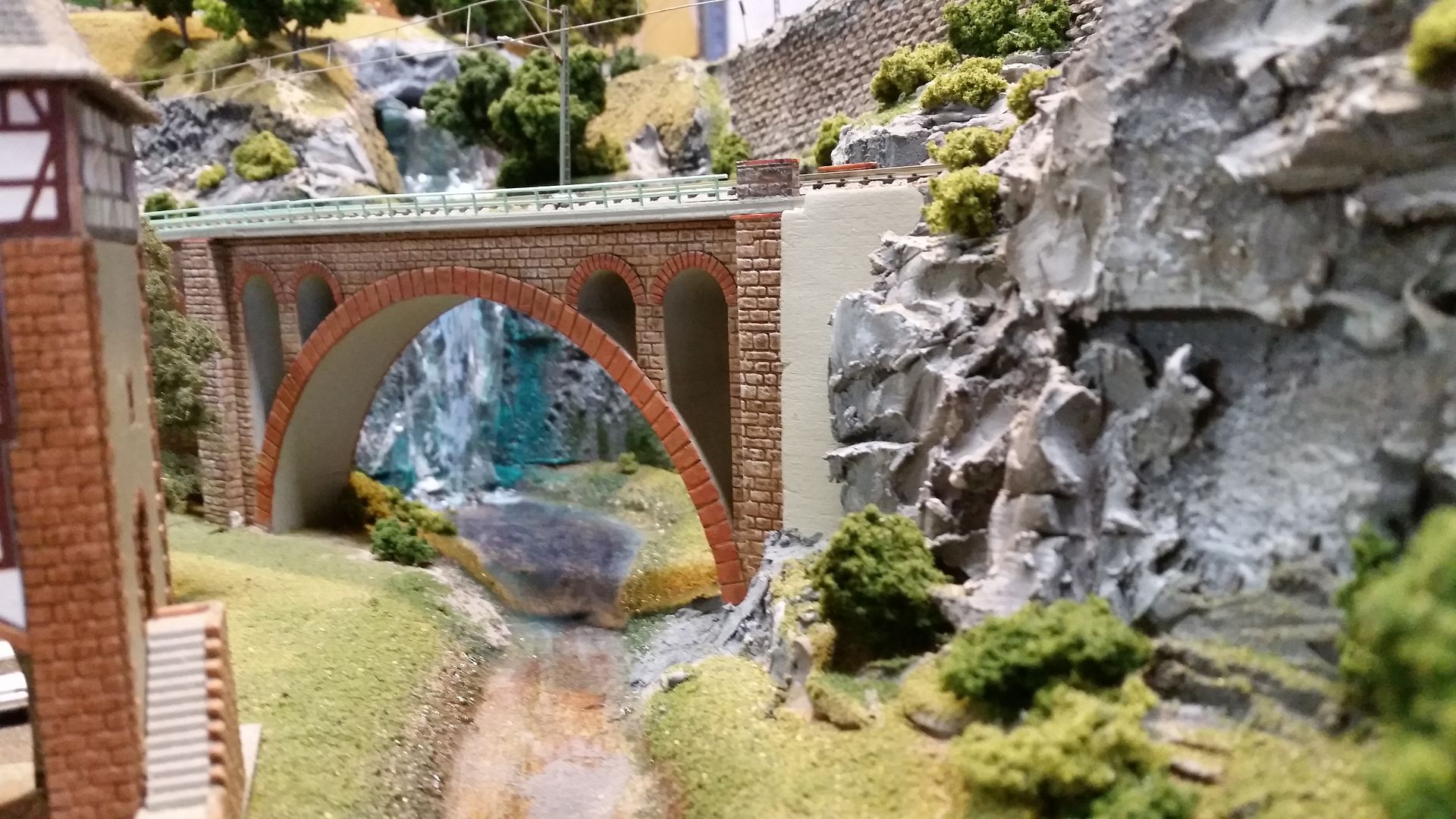 And, as I mentioned, I've never been happy with WS Water Effects, so this time I simply used Saran Wrap for waterfalls, and added a little color. Much happier.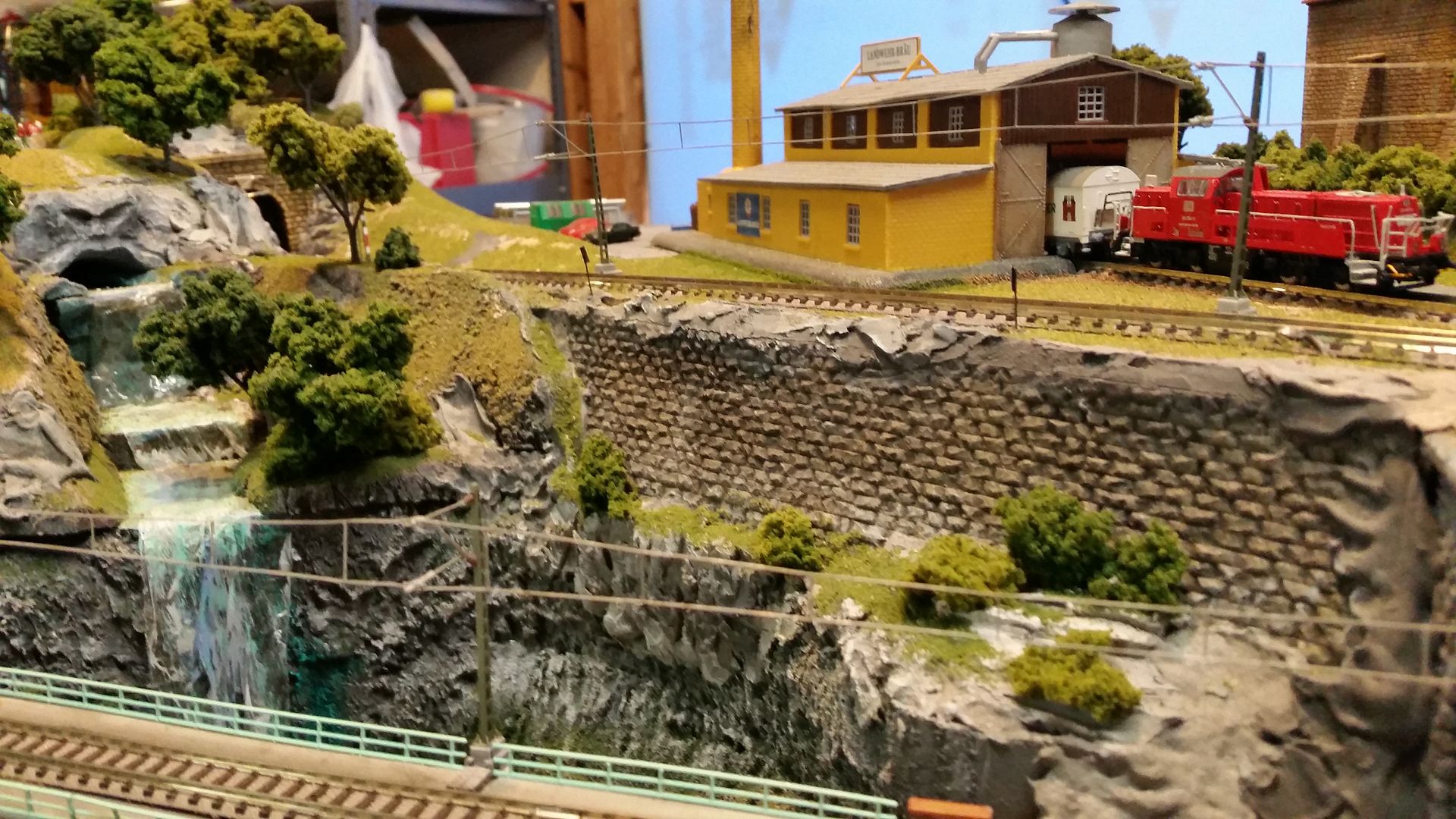 Even so, I keep remembering the wonderful, life-like creations at Miniatur Wunderland. How in the world did they get that depth and texture of water!!??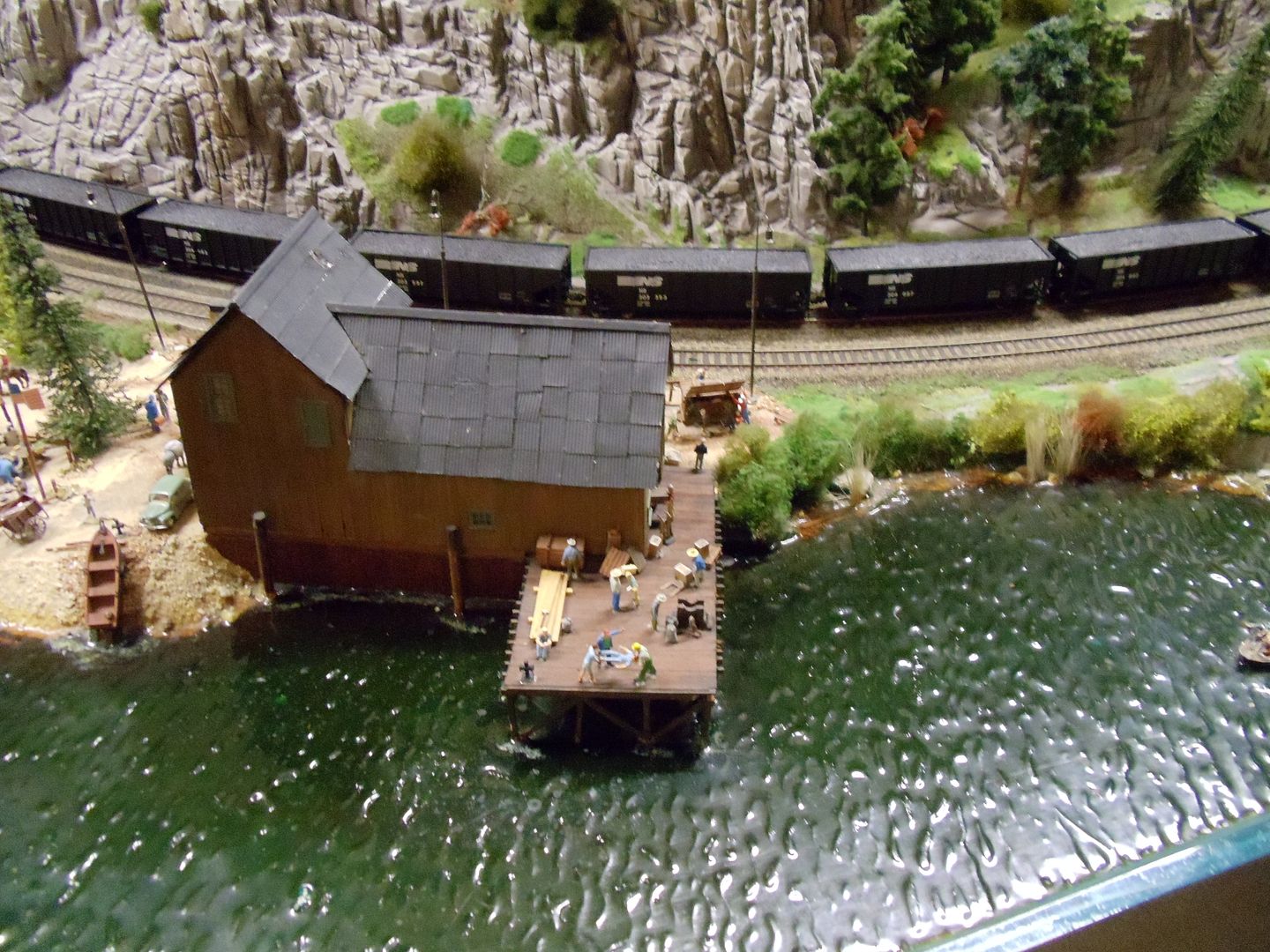 So, what materials and techniques have worked for others on this Forum? And I sure wish I knew how MiWuLa did these!
Cheers!
Gordon


Edited by el Gato Gordo - 08 Jun 2016 at 3:12pm