On another forum a railroader was inquiring about coupling and uncoupling the Kato TGV Lyria.  I have the Thalys TGV, as well as the Trix ICE-3 and the Fleischmann ICE-T.  All of them are a pain to assemble or disassemble when transporting for a show.
I just discovered clear plastic fluorescent tube covers! The skinny ones are the right size, and long enough for all but one car (spare) of the Thalys. The plastic is thin enough to lay on the rails and guide the TGV right in. Slides out right onto the rails with a slight tilt and minimum guidance. Close the ends with soft foam. Keeps dust out, too.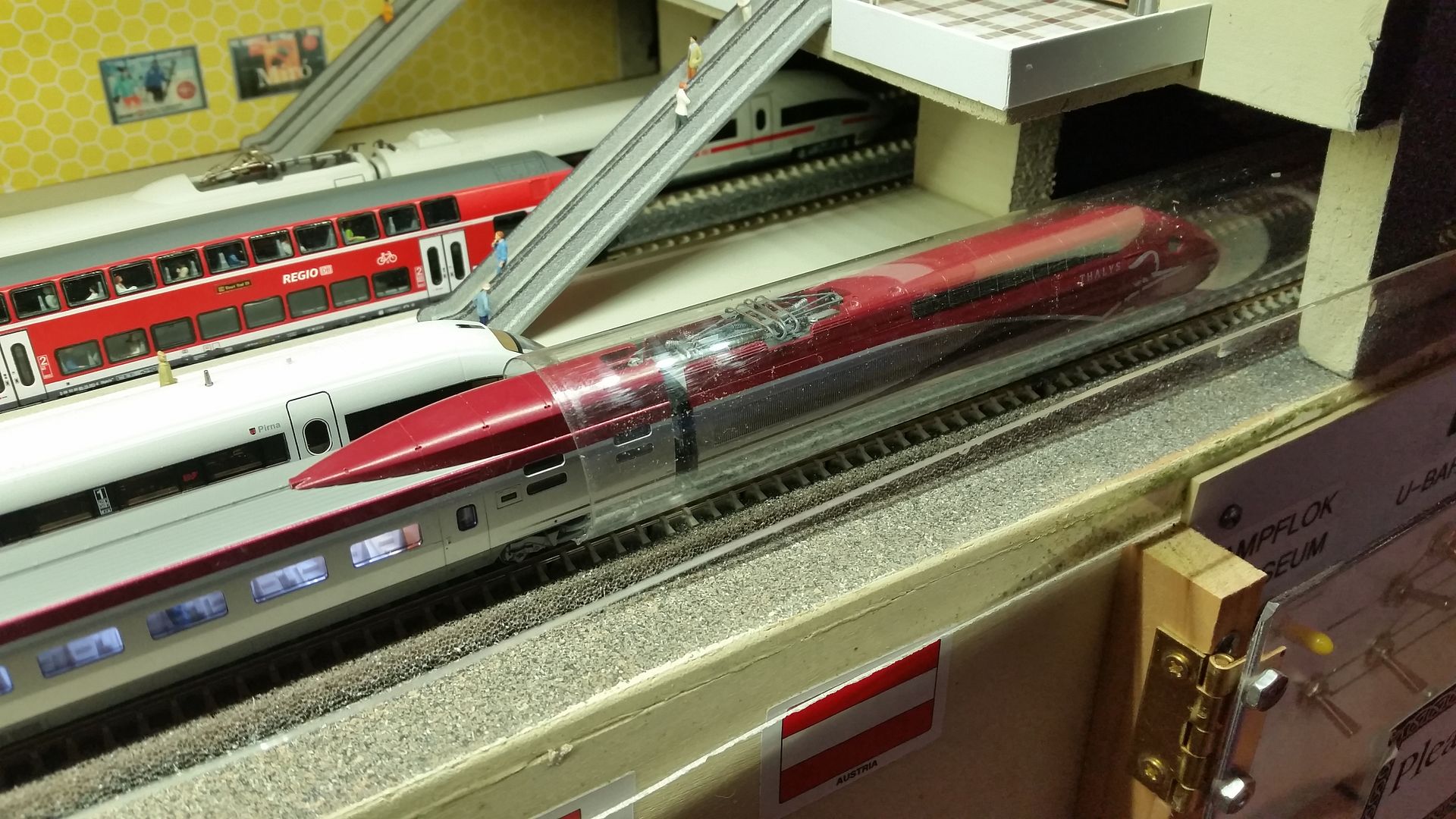 Sure takes the squint out of assembling a long train with bar couplings and protects the train!
This is the small (T8) size tube.  I haven't tried the larger T12 size to see if it fits HO, but hey, it's nice for N scale to have something not available for HO......
Cheers!
Gordon



Edited by el Gato Gordo - 20 Nov 2016 at 4:16pm