Interesting question, Brad.
My father was US Air Force, and stationed in Germany from 1956 to 1960. My brother and I had Märklin trains. When I was about 14 (1964) I lost interest, but Fred kept on.
Then, in about 2010, my wife inherited a small HO American set. We would set it up on the dining table for the grandkids. Not satisfactory. So she had me build a table for it, which became our first "layout." The grandkids would work on it, and play with it when they came - which was not often enough.
In 2012 we took a 3 week European vacation, riding the trains from Amsterdam to Haarlem to Antwerp and on into Germany. We had a great time, and I came back and built my first N scale German layout, just for me. We kept the HO layout, too.
I had a grand old time scenicking it, making it into a 3-D postcard of places I liked and trains we have ridden. Then I started taking it to shows. And found several major errors in construction. So, after another European trip (Germany, Switzerland, Austrian and the Republic of Ireland) in 2014, and taking a Reynauld's Toy Fair Tour (highly recommended) in January/February of 2015, I started a new 48" by 114" N scale layout, with the primary purpose of taking it to train shows. Both of these last two trips to Germany included major time spent at Miniatur Wunderland in Hamburg - very inspirational.
I have tried travelling by train in the US, from Colorado To Ann Arbor, MI, in 2013. It was not as fun, comfortable or as punctual as riding trains in Europe.
This past year we sold the HO layout and nearly all of the HO American train stuff. And no, I have no regrets. Here is my layout at the Rocky Mountain Region NMRA Convention this past October: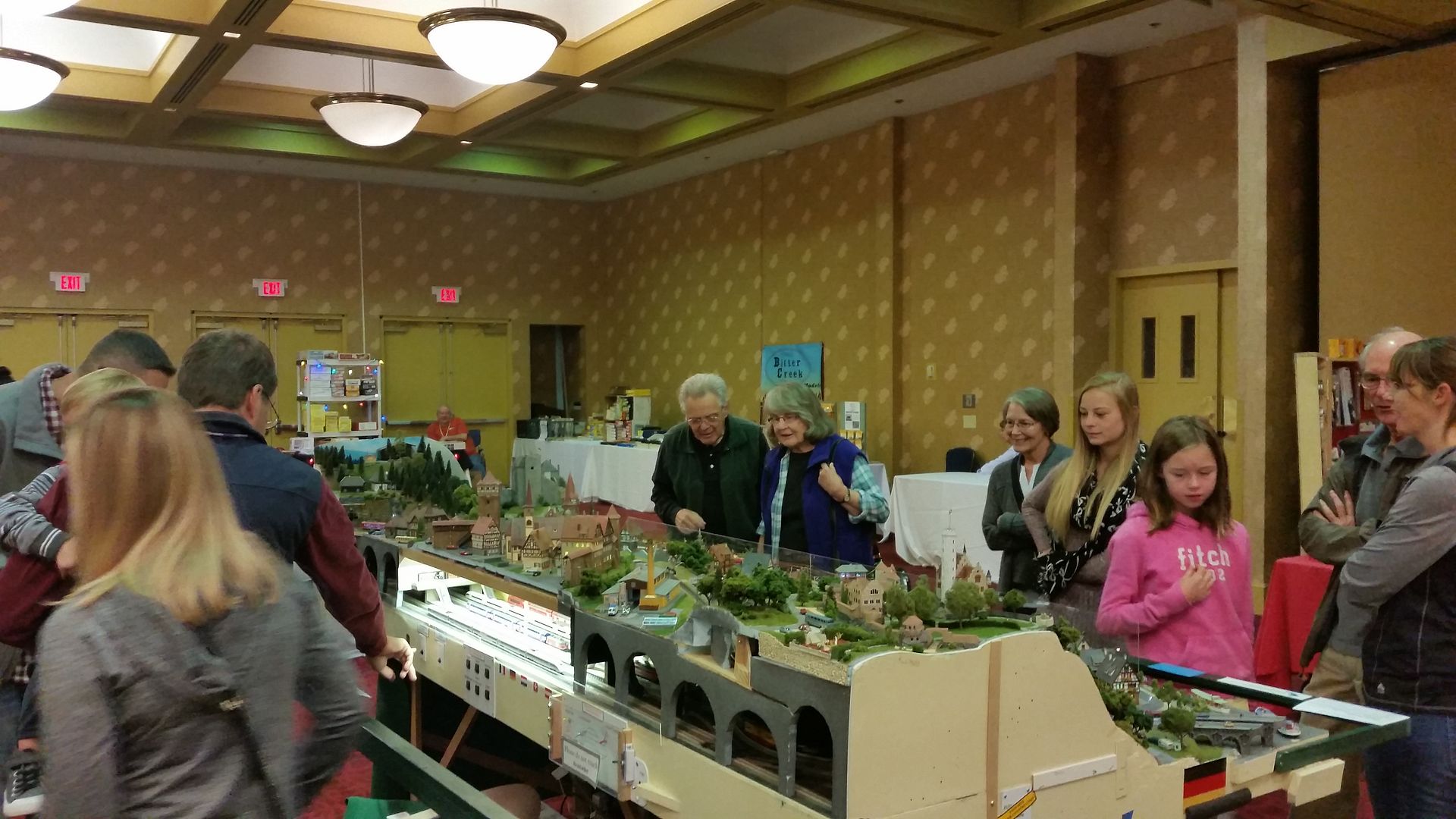 Cheers!
Gordon


Edited by el Gato Gordo - 30 Dec 2016 at 4:27pm