There are a lot of Führerstandmitfahrts out there. Signals and trackside equipment will be different than your era, but other scenery not much changed.
As far as the avalanche shed, this is what we are talking about:
Although most are concrete these days: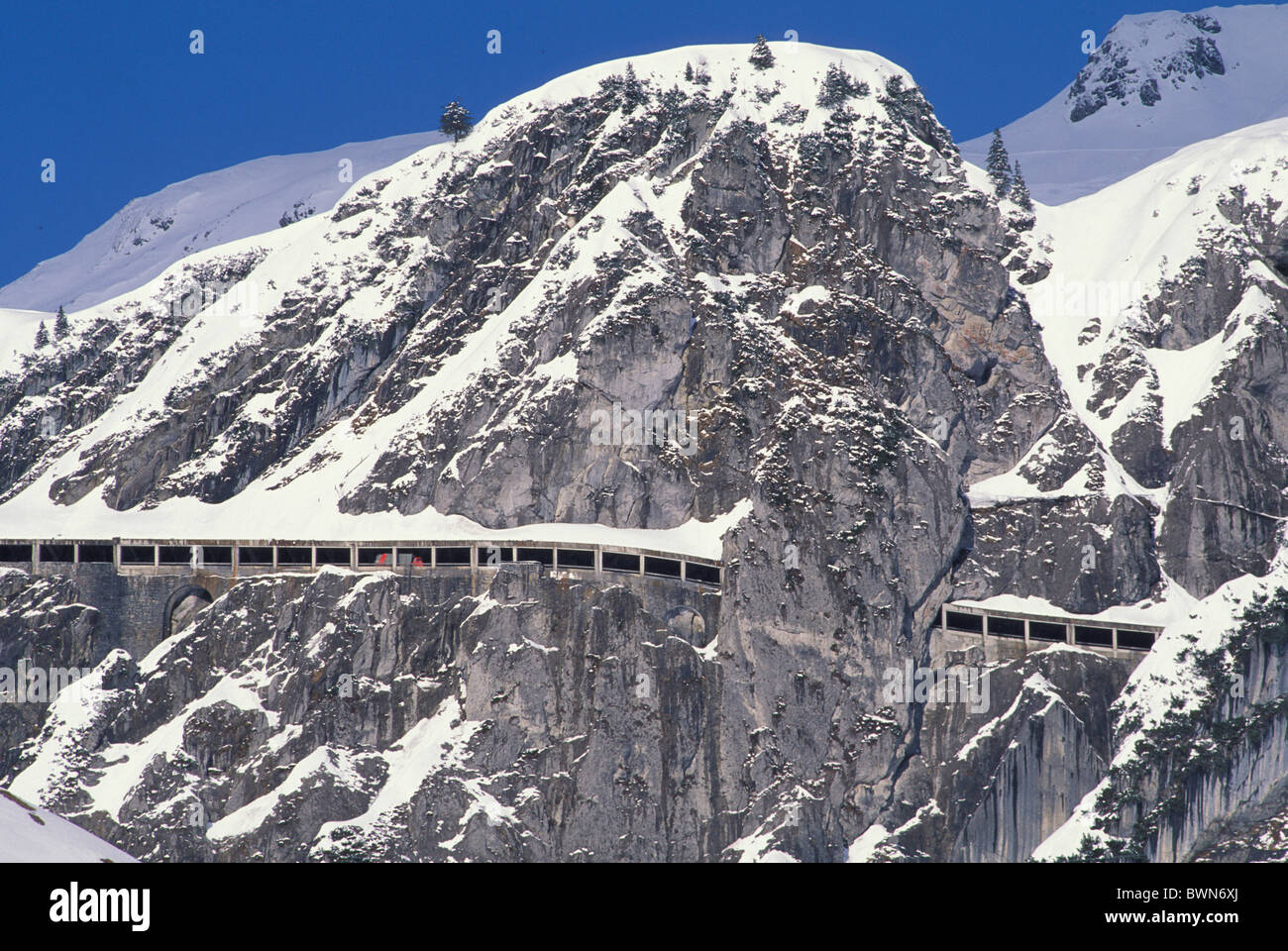 Talk again next week. I'm off on vacation to a place where there are no comms - no internet, no cell service, nothing.